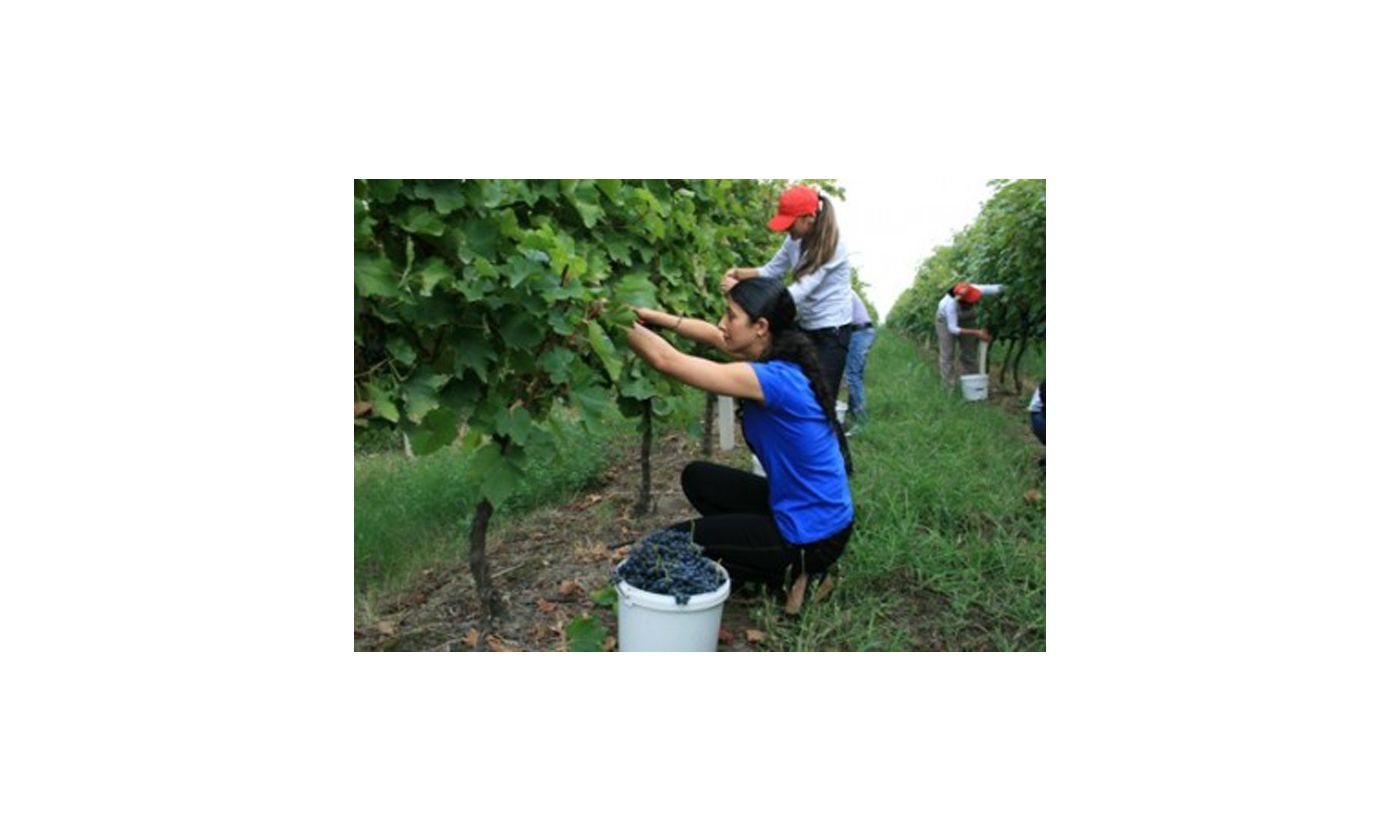 RAPORT ZE ZBIORÓW 2010
30 wrzesień 2010

Każdego roku etap dojrzewania winogron przebiega nieco inaczej, zwłaszcza w naszej strefie klimatycznej, Kakheti, Gruzja, where The Great Caucasus Mountain Range, could be the reason of unexpected twists of weather. The 2010 season was not an exception, but the final outcome from the point of view of grape quality was absolutely satisfactory.

January of 2010 started with cold (-4-10°C) and dry weather, followed by a rainy and snowy February. March was mainly sunny and enabled us to finish all winter work, pruning and tying, just by the beginning of April. The winter snow and occasional rainfalls in March deposited sufficient moister in the soil to generate stable and steady vine shoot growth. The flowering process started within the range of long-term average, at the end of last week of May. While the first period of flowering was sunny and dry, the second period was quite wet and cold, that actually affected the fruit-set and resulted in smaller and loose bunches.

During the whole June and the first half of July we had rains every second day. The disease pressure was very high and vineyard staff worked day and night to protect the vines and fight the infections. In contrary to the first, the second half of summer was very hot. Some days the temperature hit 380C . In the conditions like this one might expect early vintage and grapes with overripe aromas, unripe tannins and specific astringent taste, but in my opinion, several factors have had crucial importance in maintaining our harvest safe. Firstly, the mid raw grass sward we have maintained for the past couple of years dramatically improved the soil structure, its water holding capacity which enabled sufficient water reserves to withstand the heat, mineral availability and temperature reduction. Secondly, besides the hot days, the nights were quite cool and the temperature fluctuations were as much as 20°C. Thirdly, the weather in September was sufficiently cool and that placed the vintage period in long –term average.

Vintage started on 30th of August and ended on September 30th.

In 2010 we harvested 1,300 tons of red grapes, prevailed by Saperavi (80%) and 900 tons of white grapes mainly Rkatsiteli(50%) , Mtsvane (30%) and Kisi (10%).